RIDINGPAD®
Regular price

€40,00

Sale price

€40,00
Removable, patented gel padded protection. Slips into HÄSTKO underwear ( Boxer N°52 , Panty N°23 , Panty N°98 only). Unisex.
Horse riding, cycling, spinning, enduro, motorcycling...
Looking for maximized comfort on the saddle without having a layering effect? The Ridingpad® is a world innovation. Removable, it can be placed in compatible HÄSTKO underwear in case of commuting by bike, motorbike or horseback riding, and removed as soon as the session is over for the rest of the day.
TECHNICITÉ

∙Ideal for bike rides up to 3 hours. For longer rides, we advise you to combine it with your favorite shorts.
∙For riding, it's just the best. The flexibility and discretion of the protection allows not to alter the seat and the sensations while horse back-riding.
∙As soon as the session is over, it can be stored in its small pocket to enjoy the rest of the day.
∙Slips on and off in seconds, convenient!
∙Protection of the sit bones (the sharp bones) and the pelvic plateau. It does not go up too high on the front or on the back (see image).
∙Bye bye uncomfortable and bulky diaper effects.
∙Perforated gel and breathable mesh. The gel does not sag over time and does not wash out.
∙One Ridingpad® is enough for all HÄSTKO compatible underwear. Order it once and use it endlessly!
MATERIALS AND CARE

The Ridingpad® is made of SEBS gel and technical polyester mesh.
It can be washed at 30°C but never tumble dried and should not be ironed.

RETURNS AND EXCHANGES*

You have 30 days from receipt of the products to return an item to us.

*Returns are free from Metropolitan France. For other countries, the postage of the return package is the responsibility of the customer.

• HÄSTKO will generate a pre-stamped label to print and stick on your return package.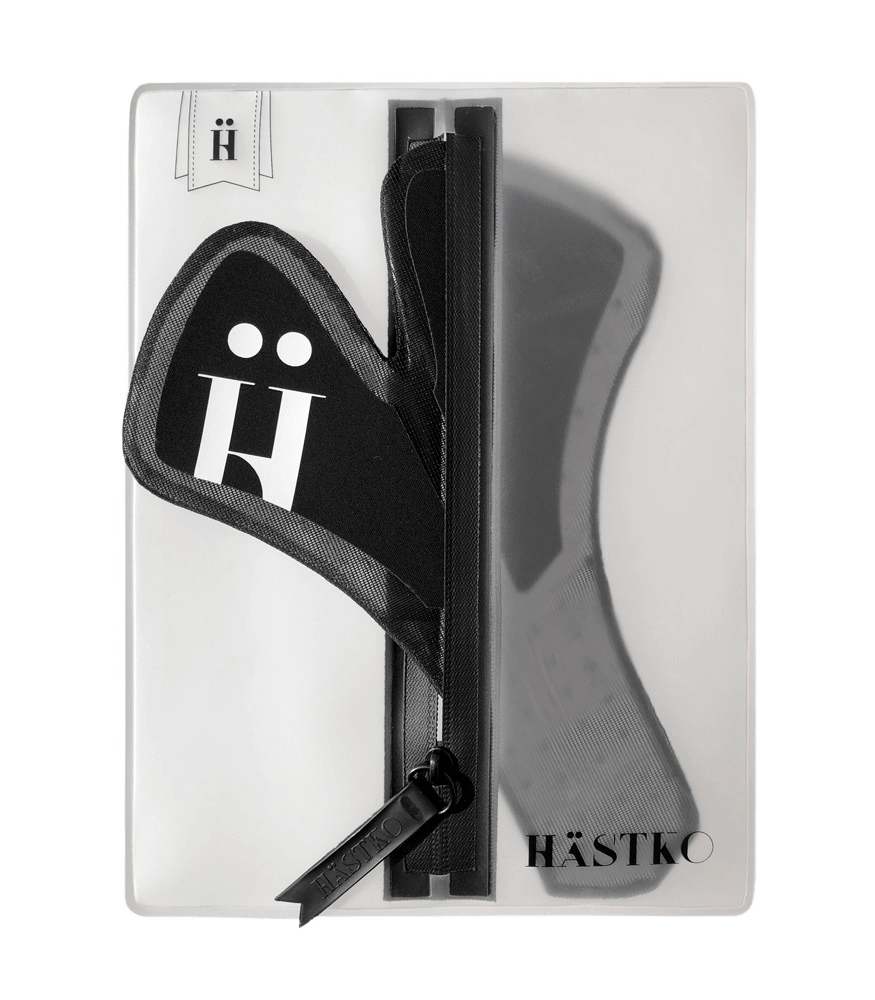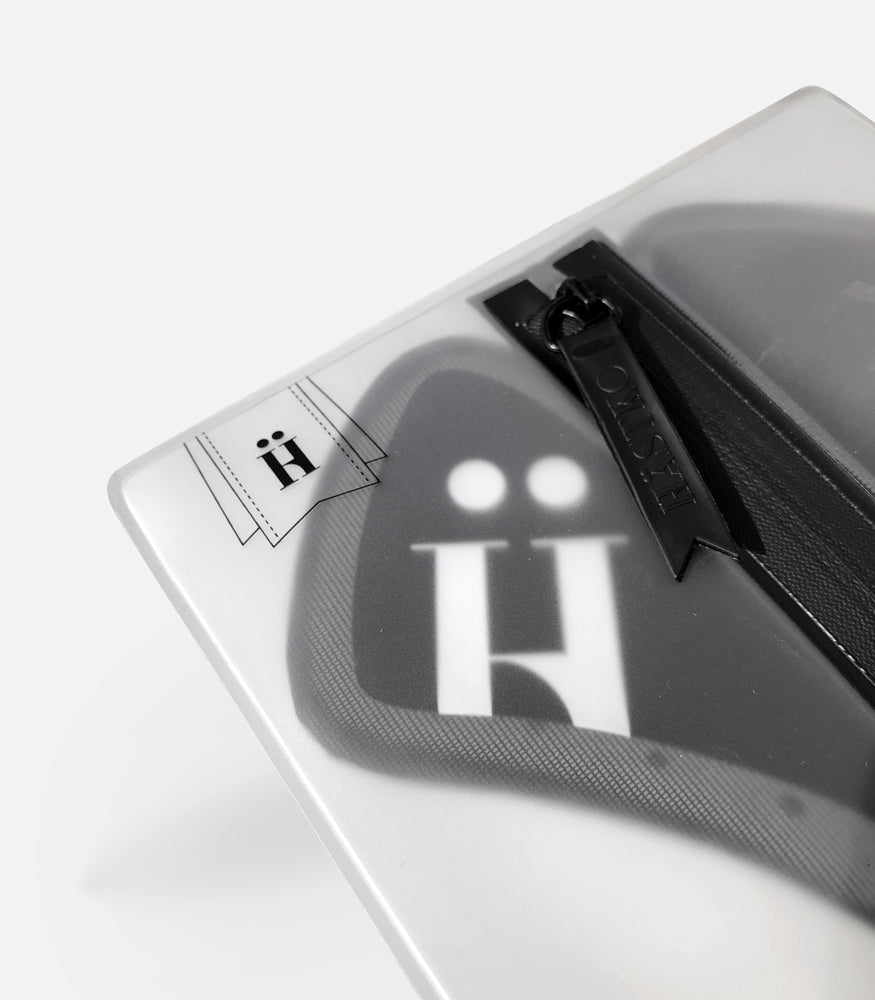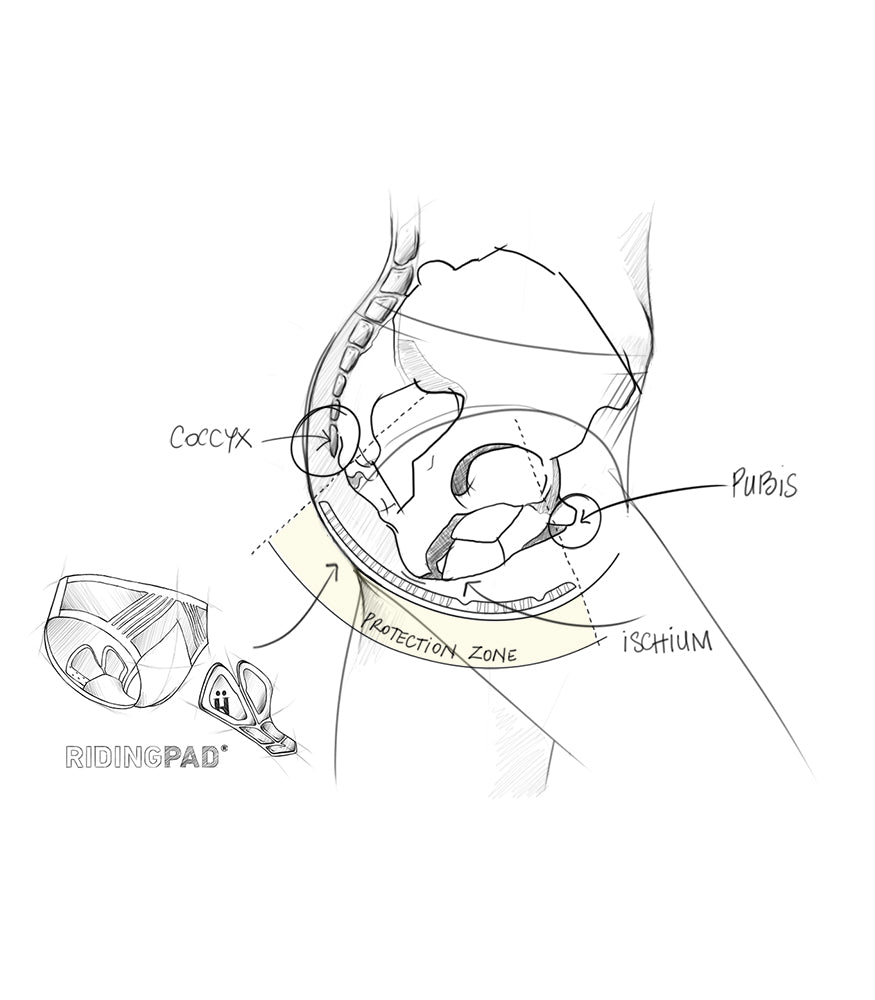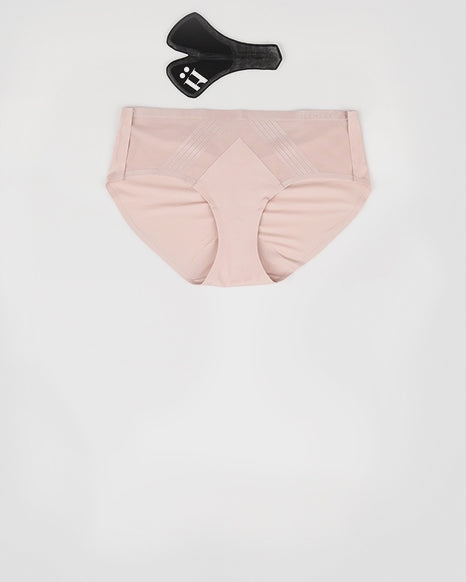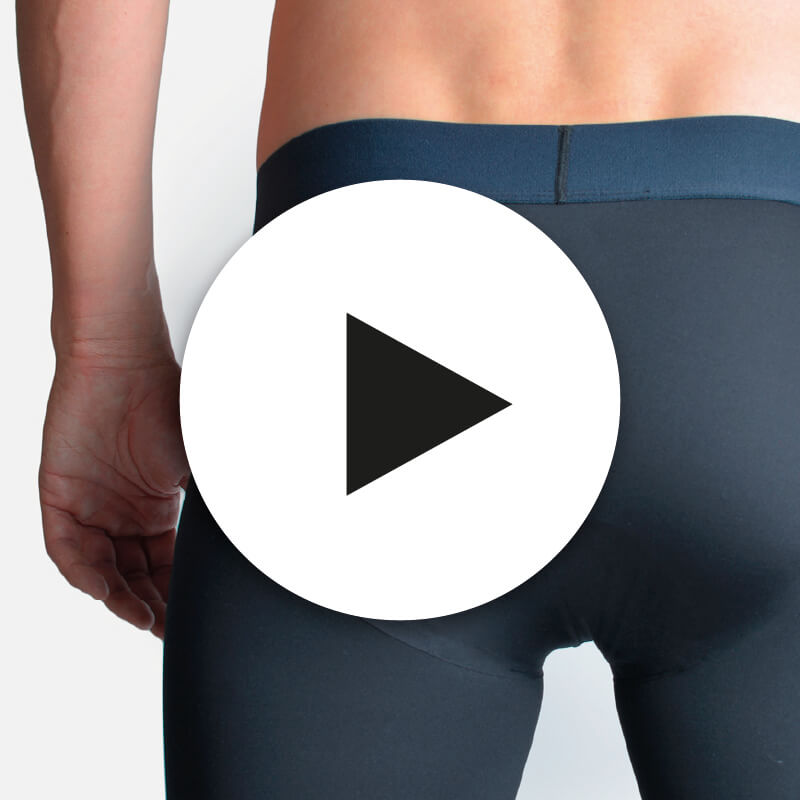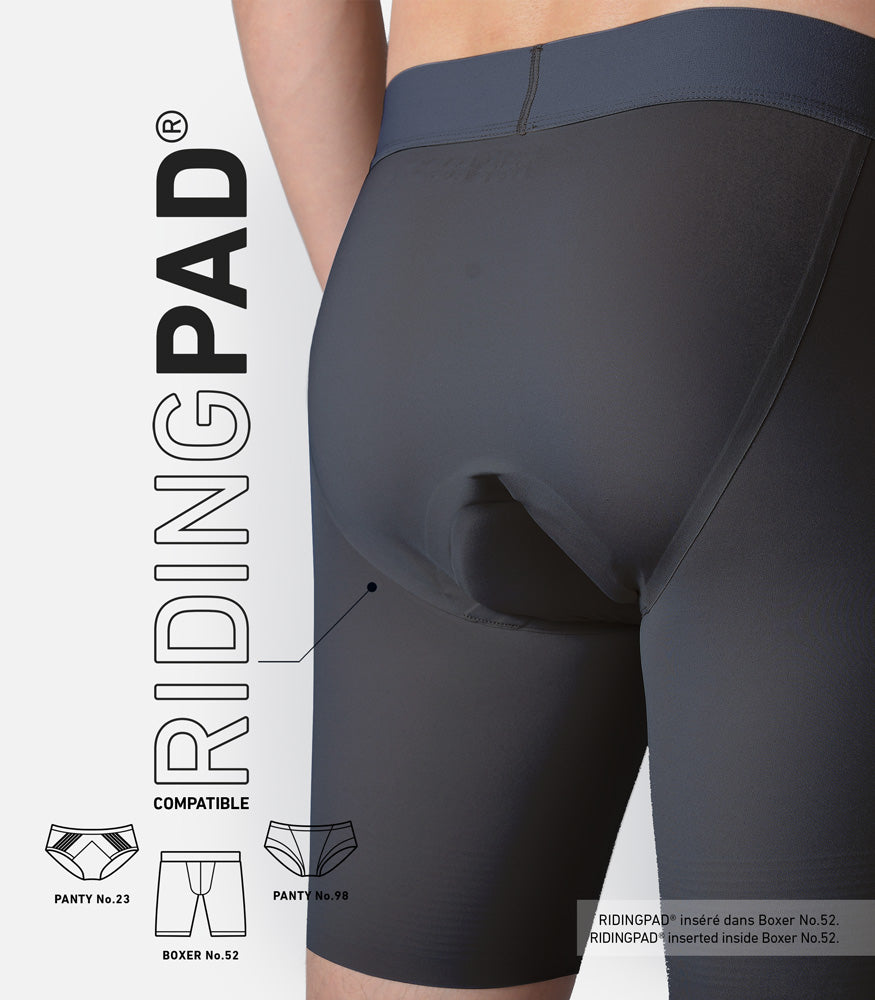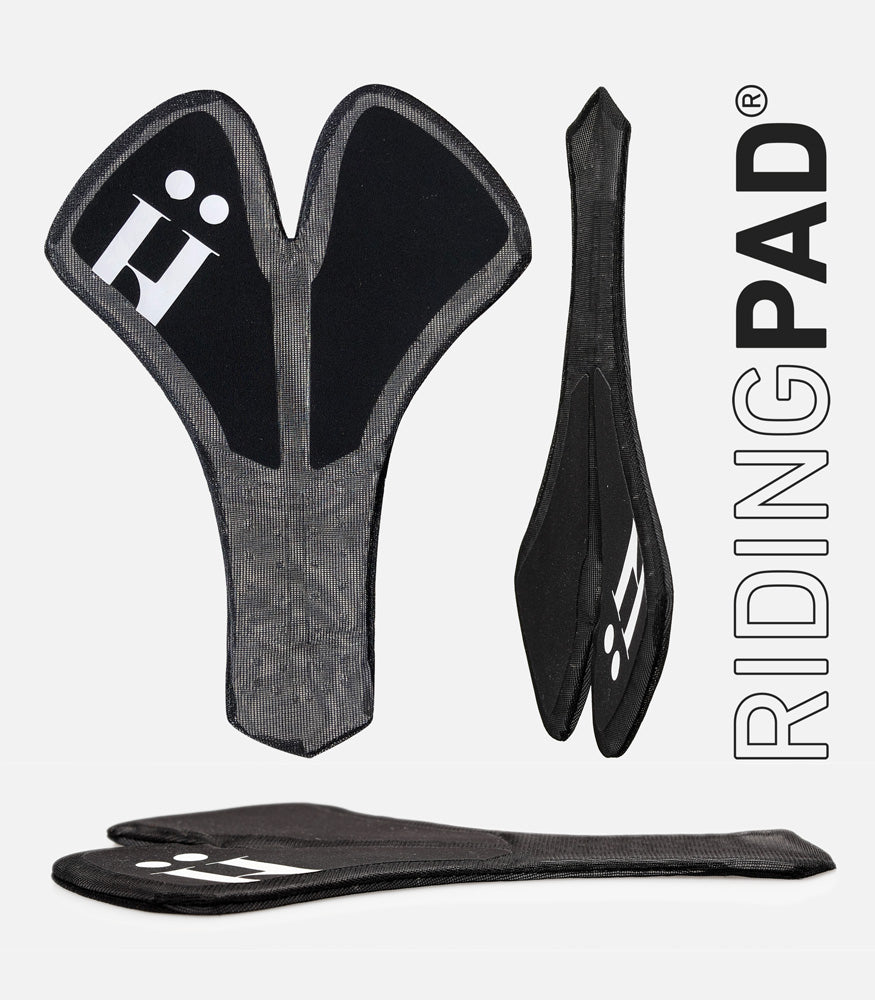 Ce gel perforé est le fruit de 2 ans de recherches. Il permet d'amortir les chocs liés à la selle.

Le Ridingpad® se fera totalement oublier une fois glissé dans votre sous-vêtement HÄSTKO (spécialement conçu pour l'insérer). Je peux l'utiliser à l'infini.

Le Ridingpad® c'est une protection en gel anatomique qui protège les ischions et le plateau pelvien des frictions et des chocs. Totalement amovible, il peut être inséré juste au moment d'être en selle, c'est un vrai bonus de confort.
Livraison 50 pays - Expédition 24h

+10,000 utilisatrices et +50 athlètes

La lingerie de sport la plus moderne jamais conçue

Paiement en 3 ou 4 fois sans frais